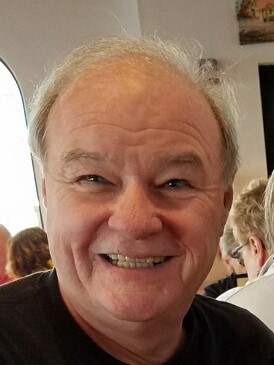 Dr. Robert "Bob" DeGroot is the founder of Sales Training International and is the SalesHelp brand owner. He is a bestselling author, psychometric researcher, test developer, consultant, top-producing sales professional, and trainer.
After completing his military service in the US Coast Guard, Bob attended Texas State University, where he earned a Bachelor of Arts degree in Psychology and Master of Education (MEd) in School Psychology. He earned his Doctor of Clinical Hypnotherapy (DCH) degree from the American Institute of Hypnotherapy.
His related work experiences include Assistant Instructor of Psychology at Texas State University, Supervisor of the Children's Forensic Clinic, Associate School Psychologist, Career Counselor, Board Certified Hypnotherapist, and Licensed Professional Counselor.
The magic in sales happened for Bob when he discovered the psychology that made sales techniques work successfully in some situations but not in others. He continued to apply varying psychological principles to his sales techniques. He quickly rose to the top producer ranks in the companies where he worked. These discoveries were published in his first book, "Psychology for Successful Selling" (Branden Publishing Company, 1988).
His continued studies in human motivation, buying behavior, sales process, and persuasion led him to develop a different perspective about selling, evident in his 48 ebooks/books, 25 of which became best-sellers, and are still on and off the bestsellers lists today.
Thousands of sales professionals, sales managers, and customer service representatives have been trained in the courses he's developed. The assets of Sales Training International are now for sale.
AND NOW: THE DAWNING OF A NEW ERA IN THE LIFE OF A RESEARCHER, PRACTITIONER, & AUTHOR
Dr. DeGroot is now writing a new series of books using paranormal methods to solve mysteries about finding and recovering missing persons, fugitives, and special objects and cargo.
Here is a listing of relevant degrees, licenses, certifications, specialized and esoteric training, and life and work experiences that provide depth, realism, and credibility to his work.
Education and Licenses
Doctor of Clinical Hypnotherapy (American Institute of Hypnotherapy - AIH)
Board Certified Hypnotherapist (American Board of Hypnotherapy - ABH)
BA Psychology & MEd School Psychology (Texas State University)
Psychological Associate (Texas State Board of Examiners of Psychologists)
Licensed Professional Counselor - retired (Texas State Board of Examiners of Professional Counselors)
Licensed Private Investigator - Skip Tracing - expired (Texas)
Professional Associate School Psychologist (Texas - Life)
Select Experiences (Psychology, Forensics, Hypnosis, Law)
Assistant Instructor of Psychology (Texas State University)
Associate School Psychologist (Temple ISD)
Supervisor Children's Forensic Clinic for Harris (Houston County, TX (MHMRA Children's Outpatient Services & Juvenile Probation)
Skip Tracer (Austin Recovery Bureau)
Specialized Training (Psychology, Forensics, Hypnosis, Law)
Advanced Forensic Hypnosis (Collin County Community College Law Enforcement Training Division)
Diagnostic and Statistical Manual (DSM-5) of Mental Disorders Diagnosis & Treatment (Premier and CMI Education)
Neuropsychological Evaluations (University of Texas - McCarron-Dial System)
Psychological (IQ, Personality, etc.) and Educational Diagnostics (Texas)
Mental Status Exam (Cross Country Education)
Emergency Mental Health: Assessment and Treatment (Cross Country Education Certificate)
Certified Emergency Management and Transportation Sick and Injured (Texas Department of Health)
Non-Verbal Hypnosis Induction Technique and Ideomotor Responding (Inspector Marx Howell - Texas Department of Public Safety)
Jurisprudence (TX State Board of Examiners of Prof Counselors Jurisprudence Exam)
Texas Mental Health and the Law (PESI)
Certified Anger Resolution Therapist (Center for Anger Resolution)
Cape Coral Citizens Police Academy (Cape Coral Police Department)
Esoteric Training
Remote Viewing (ABH Certification & International Remote Viewing Association - Used extensively during the Psychic Detective Course)
Time Line Therapy Practitioner (Time Line Therapy Association)
Past-Life Therapist (ABH Certification)
Spirit Releasement Therapy - Spirit Rescue (ABH Certification)
REIKI Master First Degree (Reiki Academy of Healing Arts)
Kinesiology - (International Kinesiology College)
Energy Therapy Techniques (ABH Certification)
Reading Auras (ABH)
Firewalker (Center for Effective Change)
Tarot Cards (Wake County Library Program)
Beginning Psychic Detective (Pam Coronado)
Psychokinesis (Jack Houck - PK Party Master) NOTE: Achieved similar success during the spoon bending parties my wife and I conducted.
Pendulum Dowsing (ABH Certification, Jack Houck and American Society of Dowsers - ASD)
Map Dowsing (ASD)
Paranormal Research
Conducted a paranormal research project at Texas State University in Extrasensory Perception using a double-blind experiment design with color cards (Zener style).
Participated in the "Intention Experiment" conducted by Lynne McTaggart (Author, Researcher)
And you should see my library!
Military Service
US Coast Guard - Search and Rescue Certification (US Coast Guard 1967 - 1973)
Coast Guard Cutter Rambler (ICW Buoy Tender), Mobile, AL & US Coast Guard Air Station (fixed wing seaplanes and rescue helo) Corpus Christi, TX
Boating (protagonist lives on a boat)
Sailboat Racing and Cruising
Admiral - Texas Navy (Honorary)
Gold Looper - (American Great Loop Cruising Association) Lived on our 49 foot DeFever CPMY trawler style boat for three years while we cruised the Great Loop circumnavigating the eastern states by water.
Contact Bob: Bob@SalesHelp.com